As of last night, Shion is officially out of beta. I submitted Shion Touch to Apple's App Store and I'll be releasing an update to Shion.app later this week as well as exorcising all of the beta text from the website. I apologize for being slow to send out builds to new testers, but this is the reason why. If you don't mind being patient, the app will be on the App Store proper within the next two weeks. No more UDIDs needed.
Aside from Apple's approval, I'd like folks to know that I had to register Shion Touch with the US government to get it on the App Store: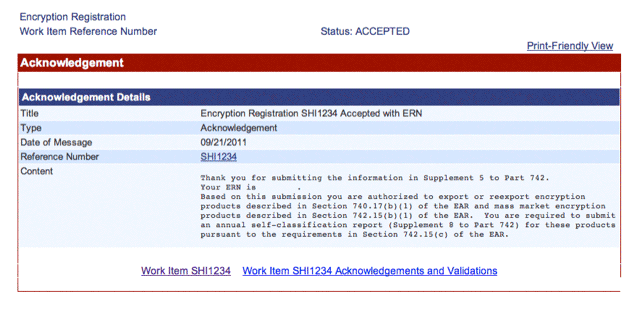 This is actually fairly routine for apps that use encryption, but don't fall into one of several predefined categories. In Shion Touch's case it uses SSL encryption (whenever possible) to prevent third parties from monitoring and controlling your environment without your consent.
I'll post another update when the app's out of the approval queue and ready for download.